Getting COMPUTER repair IN Chatsworth when you need it
for computer repair in Chatsworth, MAC & Windows computer systems. We specialized in Laptops and desktops, repair and maintenance for home and office.
Available 7 days a weeks for your convenience.
CALL TODAY (818) 900-5533
All Computer Repair Estimates are free and are done while you wait

now in CHATSWORTH Have a second opinion in the repair of your computer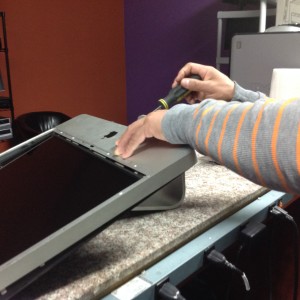 Why paying for your PC repair estimates when you have a tech on your side?
We not only give you free estimate on your repairs; with our policy " not fix not pay", there is not risk at all. As easy as that!, if we can't fix your laptop, desktop, Apple MAC, Tablet, Netbook & Notebook, there is not charge.
For all your computer repairs in the area 91311, get free estimate or better get a second opinion at our computer shop.

There are many issues that make your computer to malfunction. If you thought that your computer was done, you have to stop by our computer repair shop before giving up on it.
In most computer repair in Chatsworth, the repair is less than what it would have cost just the estimate in somewhere else.

DO NOT FORGET that your computer might still be fixable and you could save it at MY fave tech. 

Stop by MY fave tech TO GET free diagnostic at the spot.
for all your computer problems MY FAVE TECH IS YOUR BEST CHOICE

Windows 10 Support

Windows Xp Support

Slow Computer

Virus, Spyware, Malware and Pop Ups Removal

Operating System Crash and Blue Screen Repair

Log In Password Removal

Antivirus Installation

Computer Tune Up

Operating System and Downgrade

Power Supply Replacement

Power Jack Repair

Laptop Screen Replacement

Data Recovery

Data Transfer

Motherboard Repair and Replacement

Sound Jack, USB Port and HDMI Connector Replacement

Keyboard Replacement

Laptop Hinges Replacement

Touch Pad Replacement

Computer Maintenance
SOME OF THE COMPUTER REPAIR IN CHATSWORTH AND SURROUNDING WE HAVE DONE LATELY
Thank you for visiting our computer repair site in Chatsworth

Don't forget to call before stop by Our computer repair shop on weekends